Head Coach
Joel DePagter (Lawrence '98)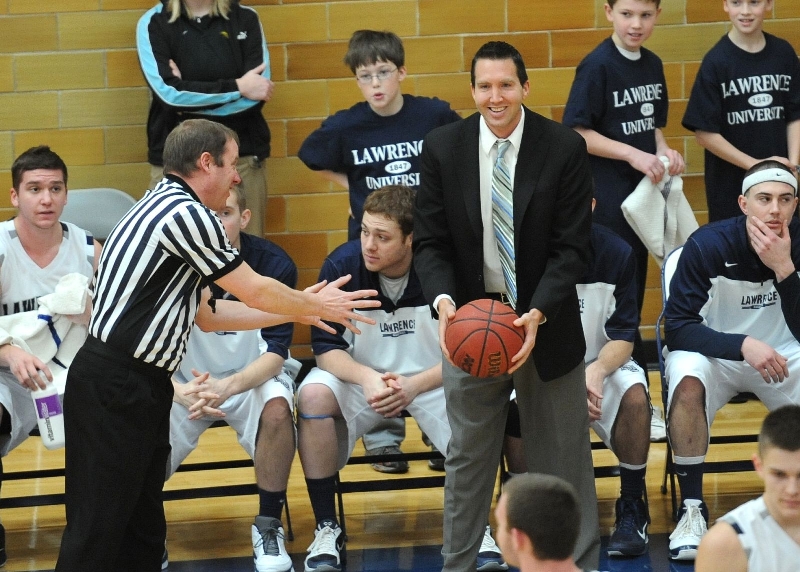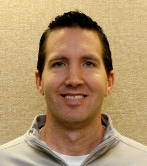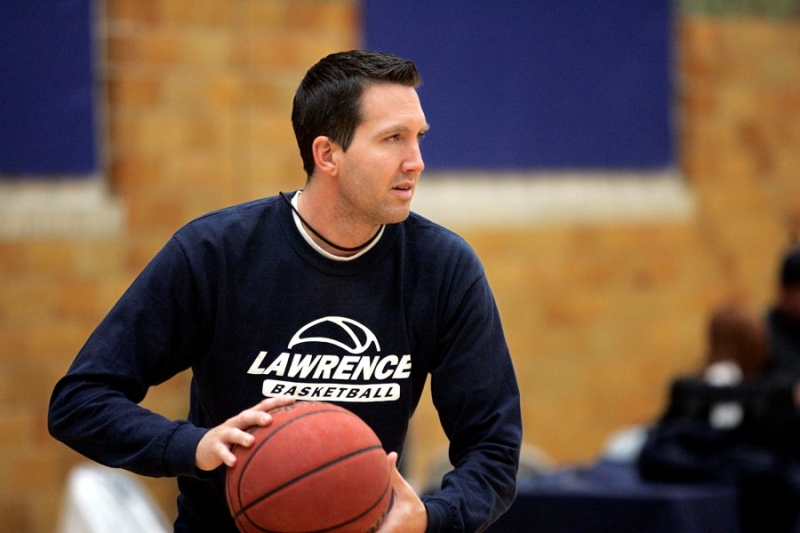 EMAIL Coach DePagter: joel.t.depagter@lawrence.edu
Since being named head coach in 2007, Head Coach Joel DePagter (class of 1998) has already collected the 4th most wins in the 104-year history of Lawrence Basketball. Entering his 7th season as head coach at Lawrence, DePagter has an overall coaching record of 85-57, a winning percentage of .599. In both his first two seasons as head coach, the Lawrence Basketball team played in the NCAA Division III National Tournament and finished both seasons ranked #18 in the nation by d3hoops.com. DePagter took over the Lawrence University men's basketball team in March of 2007 and guided them to back-to-back Midwest Conference Championships and NCAA Division III Tournament appearances. In DePagter's first year at the helm, he guided the Vikings to a 22-3 overall record (15-1 in the MWC), and a NCAA National Tournament appearance. The following year, in 2008-09, the Men's Basketball team finished with an overall record of 19-7, including a 13-3 conference record, the Midwest Conference regular season championship, and the Midwest Conference Tournament Championship. DePagter also led his team into the NCAA Division III National Tournament, the 5th time in 6 years, and at year's end was named the 2008-09 Midwest Conference Coach of the Year. Thus, becoming the first man in the history of the Midwest Conference to be named the MWC Player of the Year (1997) and MWC Coach of the Year (2009).
DePagter was an assistant coach at Lawrence for the prior 4 seasons before being named head coach of the program. As a player from 1995-1998, DePagter led the Vikings to the 1997 Midwest Conference Championship, its first in 54 years, and the school's 1st-ever berth in the NCAA Division III National Basketball Tournament.
Since arriving as an assistant in the fall of 2003, the Lawrence men's basketball program has achieved great success. In DePagter's first year as an assistant, the team went 24-5 and was a shot away from going to the Division III Final Four. During DePagter's 4 seasons as an assistant at Lawrence, the Vikings' record was an impressive 82-22 with 3 Midwest Conference Championships and 3 NCAA Division III Tournament berths.
DePagter was a three-time 1st-team All-Midwest Conference selection and the 1997 MWC Player of the Year. The Sheboygan native is eighth on the all-time scoring list with 1,243 points. He is first in career assists (357) and steals (211). DePagter has three of the top four seasons in school history for assists and holds the record at 137. He is 1-2-3 on the season steals list and holds the mark at 77 steals. In the fall of 2008 (Friday, October 24th - 2008), DePagter was inducted into the Lawrence University Athletic Hall of Fame for his playing career while at Lawrence from 1995-98.
DePagter, a Sheboygan native, took over the Lawrence Men's Golf team in the fall of 2004 and led his team to the 2005 Midwest Conference Golf Championship - the school's first Golf title in 56 years. DePagter, who has a bachelor's degree in history, is a 1998 graduate of Lawrence. He received his master's degree in Sport Administration from Central Michigan University.
DePagter also serves as a member of the Midwest RAC (Regionally Advisory Committee) for the NCAA Division III Men's Basketball Committee. DePagter lives in Appleton with his wife, Alicia, and daughter (Adina Jane DePagter).
Assistant Coach
Chris Kellett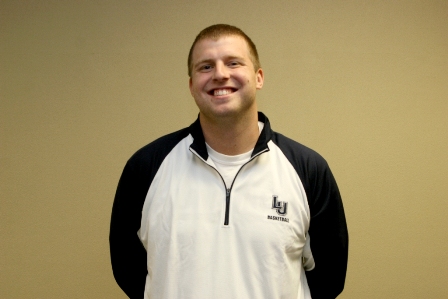 EMAIL Coach Kellett: and1kell@aol.com
Chris Kellett just completed his third season on the Lawrence Men's Basketball Coaching Staff for 2012-13. Prior to his arrival at Lawrence, Kellett enjoyed a standout playing career at Concordia University (WI) and Ripon College and a coach at Neenah High School. Kellett has coached some of the state's top AAU programs, and is currently the Head Coach of the Wisconsin Playground Warriors 17-U team. At Neenah High School, Kellett served at the Junior Varsity coach and Varsity assistant - leading his JV team to a 19-3 record.
Kellett began his college basketball career at Concordia University (WI) and as a freshmen led them to the their first conference championship in over 10 years. He was voted All-Conference as a freshmen and tabbed the conference Rookie of the Year. He then transferred to Ripon College to play basketball and football, where he was a 4-time All-conference performer on the football team and a major contributor in the basketball program. He was named the Defensive Player of the Year twice at Ripon and averaged over 16 points/game his senior season. In his playing career at Ripon, Kellett scored 967 points and made 121 three pointers.
Kellett, a Neenah native, was a standout in football, basketball, and track at Neenah High School - earning All-conference honors in both basketball and football and playing in the state All-Star games for each sport as well. Kellett graduated from Ripon College with a degree in Elementary Education and Psychology, and teaches in the fox valley area. Kellett lives in Neenah.
Assistant Coach
Jon "The Giant" Meyer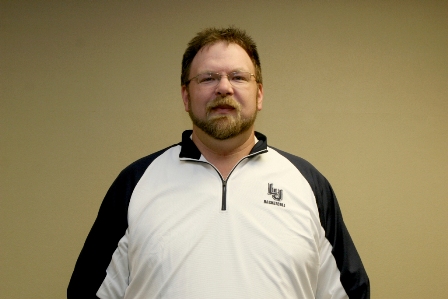 Email Coach Meyer: jonathan.e.meyer@lawrence.edu
Jon Meyer, known as "The Giant" on Lawrence's campus, returns for his 13th season in 2012-13 on the Lawrence Men's Basketball Coaching Staff. Meyer brings a passion for and knowledge of the game of basketball to the staff. A native of Florence, Wisconsin, Meyer was a standout in football, basketball, and track at Florence High School. He earned all-conference honors in both football and basketball. Meyer attended Sheldon Jackson College in Sitka, Alaska, to play basketball. Meyer is also the Head of Lawrence Security at Lawrence University. He and wife, Jess, have two sons; Caleb and Zach, and live in Little Chute, Wisconsin.