Kautsky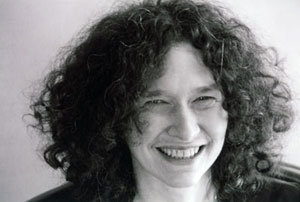 Coming back to Lawrence was a gift for me. I left in 2002 after 15 happy years here in order to try my hand at a large research university, teaching graduate students – eager to meet new challenges. I came back in 2008, knowing that Lawrence was very much home, a place whose values I trusted and whose people I loved.
Being away taught me that this school is something special. It's a place where the overused word "community" suddenly means a great deal. Where students, no matter how serious and competitive, support one another to the full. Where every piano recital, whether guest, student, or faculty, is attended by the entire piano department. Where individuals needs are met and honored, and no one is made to fit into pre-designed slots. Where people know each other well and are willing to share their vulnerabilities. Where faculty and students truly work together, not just in lessons, but in coachings, in classes, on retreats. Where the existence of Bjorklunden, our weekend campus on Lake Michigan, means that wonderful meals, walks, and shared repose are a part of every term's experience. And where being a musician does not mean isolating oneself from the rest of the world and its academic or social concerns.
This is a school where education means not only knowledge and skill, but passion, kindness, and commitment. I couldn't be happier to be back and to be welcoming others to this wonderful institution.