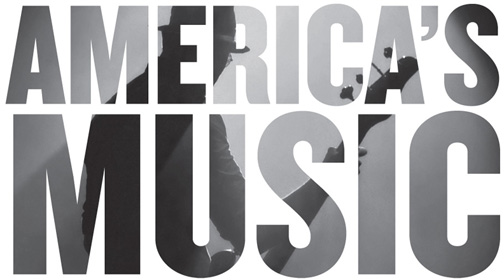 America's Music:
A Film History of Our Popular Music From Blues to Bluegrass to Broadway
---

Country and Bluegrass
Thursday, February 28, 2013, 6:30 p.m., Appleton Public Library, 225 N. Oneida Street, Appleton, WI
Before you go: read an introduction to Country and Bluegrass
Read/Listen to/View more about Country and Bluegrass
This excerpt from the lovingly realized documentary High Lonesome: The Story of Bluegrass Music presents the history of this subgenre of country music through the story of Bill Monroe, considered the father of bluegrass.
Weaving haunting archival footage and photographs from the 1930s and 40s with toe-tapping live performances, the film traces the origins of bluegrass music from the Kentucky hills of Appalachia through the innovations which shaped its current form. The film provides on-camera commentary by bluegrass greats including Mac Wiseman and Jimmy Martin, as well as rarely seen tapes of Flatt and Scruggs, both of whom played with Monroe's Bluegrass Boys.
The history of bluegrass is inseparable from the history of Appalachia and the agricultural south in the twentieth century. Painting a poignant picture of the importance of traditional music in the lives of isolated rural southerners, the film recounts the social changes that shaped their music in modern times: the coming of the railroads, which brought contact with black laborers and their music; the growth of mass market catalogues selling exotic instruments like the mandolin and Hawaiian steel guitar; traveling shows which introduced Tin Pan Alley songs and ragtime and early jazz from the cities; the new media of radio and phonographs; and the Depression, which forced young men from farms to seek work in cities like Dayton, Louisville and Knoxville.
Monroe's musical genius responded to the pressures of modernity and dislocation. His music melded the Scots-Irish traditional melodies he heard as a child with new instrumentation, driving contemporary rhythms and a unique high-pitched vocal style that became known as the 'high lonesome' sound. For 50 years he broadcast a weekly radio show from the Grand Ole Opry in Nashville, and became the source and influence for the modern bluegrass movement.
---
Be sure to attend the sixth and final viewing/discussion session on Thursday, March 7, Broadway and Tin Pan Alley.
---
"America's Music" is a project by the Tribeca Film Institute in collaboration with the American Library Association, Tribeca Flashpoint, and the Society for American Music. "America's Music" has been made possible by a major grant from the National Endowment for the Humanities: Exploring the Human Endeavor.