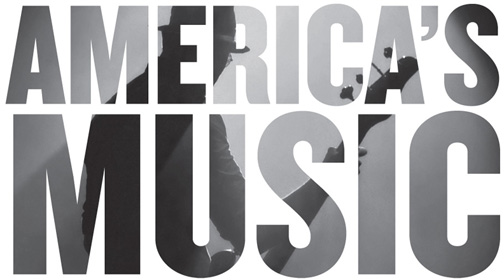 America's Music:
A Film History of Our Popular Music From Blues to Bluegrass to Broadway
About America's Music
Did you ever want to learn a little more about popular music? Have you ever wanted to discuss popular music with people interested in the same subject? Do you like films? Then America's Music is for you.
America's Music is a six-week series of public programs feature documentary screenings and scholar-led discussions of 20th century American popular music. This weekly series is free and open to the public and will begin Thursday, January 31, 2013 at 6:30 p.m. All programs will be held in the Warch Campus Center Cinema except the February 28th program which will take place at the Appleton Public Library, 225 N Oneida St., Appleton, WI 54911.
The six sessions will focus on uniquely American musical genres such as blues, gospel, Broadway, jazz, bluegrass and country, rock 'n' roll, and hip hop. Introductions to each program will be given by Lawrence University's Visiting Assistant Professor of Music Erica Scheinberg who will also moderate the discussions after the screenings.
Fifty libraries and non-profits were selected to participate in this national initiative. Lawrence University's Seeley G. Mudd Library was the only institution in Wisconsin to be awarded this program.
"America's Music," designed for a general audience, will introduce genres of twentieth-century American popular music that are deeply connected to the history, culture, and geography of the United States. Older and younger Americans alike will have the chance to recognize how the cultural landscape that they take for granted today.
The onset of the twentieth century brought pervasive changes to American society. During the early part of the century, these social changes combined with new technologies to create a mass market for popular music that evolved over the next hundred years. The "America's Music" series is not meant to offer an all-inclusive treatment of twentieth-century American popular music. Instead, each screening and discussion session will examine an important American musical genre in the context of key social and historical developments, with events in American music history acting as a catalyst for that examination.
And join Lawrence University's America's Music Facebook Group for updates and where you can chat with scholars and music fans.
"America's Music" is a project by the Tribeca Film Institute in collaboration with the American Library Association, Tribeca Flashpoint, and the Society for American Music. "America's Music" has been made possible by a major grant from the National Endowment for the Humanities: Exploring the Human Endeavor.