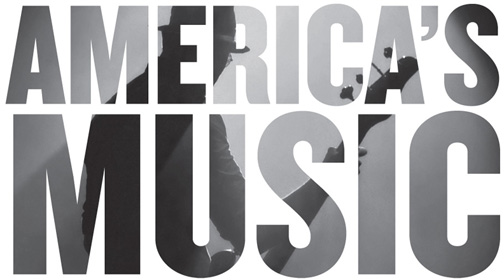 America's Music:
A Film History of Our Popular Music From Blues to Bluegrass to Broadway
---

Rock
Thursday, February 21, 2013, 6:30 p.m., Warch Campus Center Cinema
Before you go: read an introduction to Rock
Read/Listen to/View more about Rock
Episode 6, "Plugging In" from the comprehensive ten-part series The History of Rock 'n' Roll centers on the reinvention of rock in the 1960s.
As the 60s began, rock 'n' roll was generally considered mindless teenage music. This lively documentary explores the seismic shifts in rock music that changed American culture in that decade. The film combines electrifying performance footage with commentary from critics and musicians including Arlo Guthrie, Judi Collins, Bruce Springsteen and Pete Townsend.
The film opens in Greenwich Village, where a burgeoning folk scene birthed the career of singer songwriter Bob Dylan. A poet who cited Dylan Thomas as well as Muddy Waters and Woody Guthrie as influences, Dylan rose to fame with lyrics that took aim at America's social ills.
A fateful meeting between Dylan and the Beatles in London moved the Beatles toward greater experimentation with lyrics, and led Dylan to expand musically. His decision to "go electric" at the 1965 Newport Folk Festival shocked and dismayed many, but marked a turning point in rock history and revolutionized the power of rock music to communicate ideas.
The film goes on to chronicle the emergence of 60's California groups. The Beach Boys' musically intricate Pet Sounds proved pop music could be as sophisticated as classical. As albums became artworks and the rise of FM radio showcased album cuts rather than hit singles, rock moved further toward the level of art.
The rise of guitarist Jimi Hendrix, called "the first proper electronic rock composer" continued to push rock's boundaries. The Monterey Pop Festival of 1967, where Hendrix and The Who brought a new level of theatrical showmanship to their performances, heralded the emergence of the rock concert as an art form.
---
Be sure to attend the fifth viewing/discussion session at the Appleton Public Library, 225 N. Oneida Street, Appleton, WI on Thursday, February 28, Country and Bluegrass.
---
"America's Music" is a project by the Tribeca Film Institute in collaboration with the American Library Association, Tribeca Flashpoint, and the Society for American Music. "America's Music" has been made possible by a major grant from the National Endowment for the Humanities: Exploring the Human Endeavor.